I got a phone call from a rather excited Peter Jurcso this morning, a colleague in the CERN Beams department:
"I hear you're tracking down old web stuff."
"Yes," I replied. "Amongst other things."
"I have a 1999 backup of the NeXT hard drive. Would you like it? I can come by around midday."
True to his word, Peter turned up with a CD.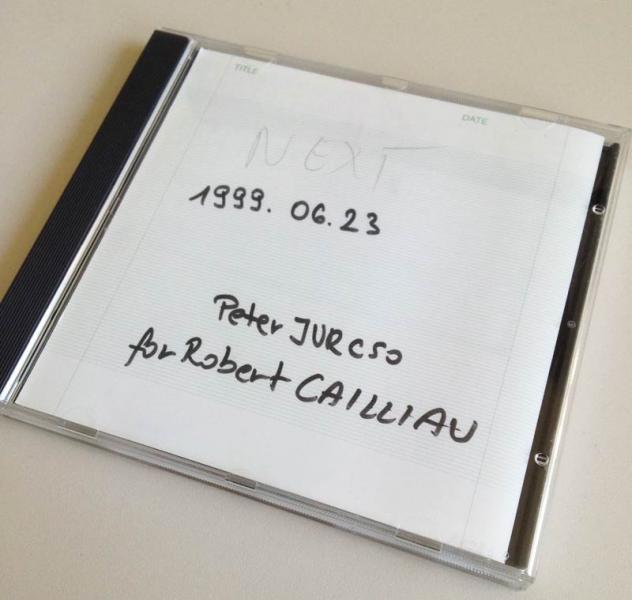 First thing we did was to back it up in a couple of different places, fingers trembling.
Gems
It will take some time to analyse what we have here, but it's looking good already. A few things we've noticed:
Early files
Looking at the timestamps shows that we have some early versions of some of the files from info.cern.ch: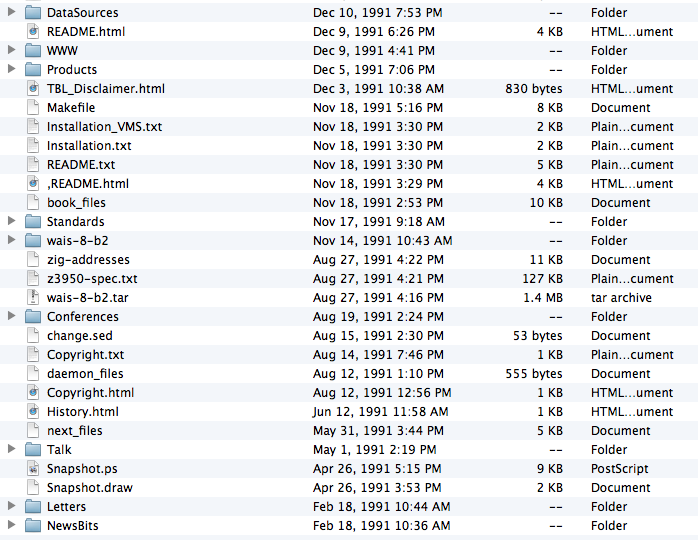 Line-mode browser commands
Here is a great run down of some of the commands that you could use with the line-mode browser - I'd not seen this file before.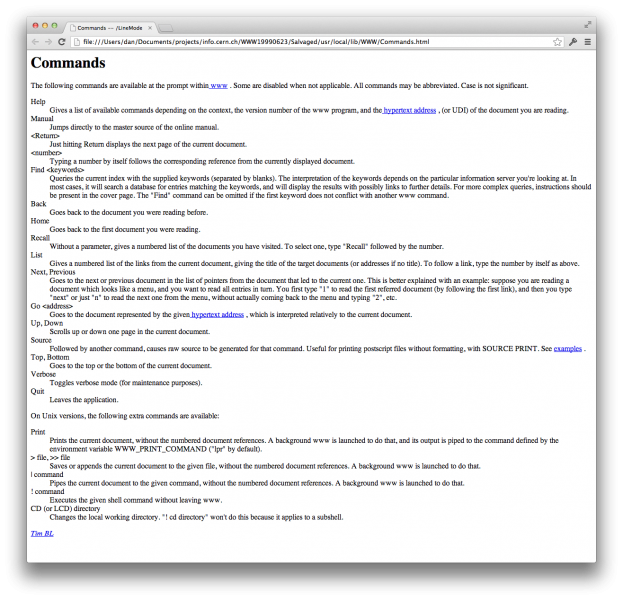 Read and destroy
I'm adopting this as my motto. It was printed on the cover sheet of a postscript version of some hypertext. Attached was a note urging the reader to discard this printed version and to check out the up-to-date version that could be accessed with a www browser, with the following heading:

Print is so...old.
Early markup
I'd wondered what kind of markup this screenshot of the line-mode browser was displaying: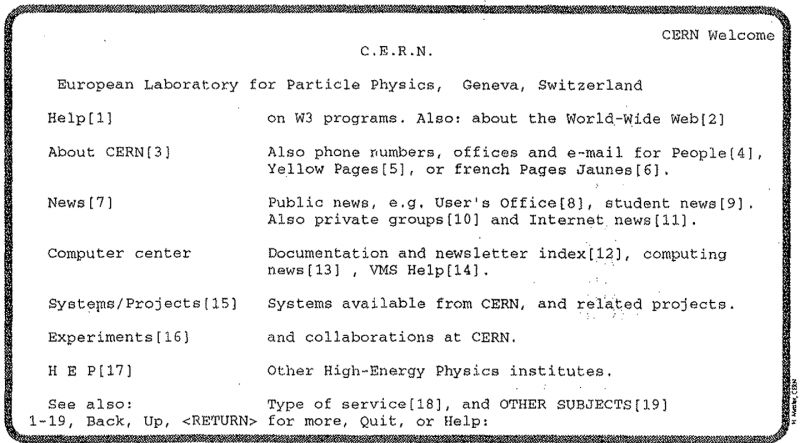 And now we know: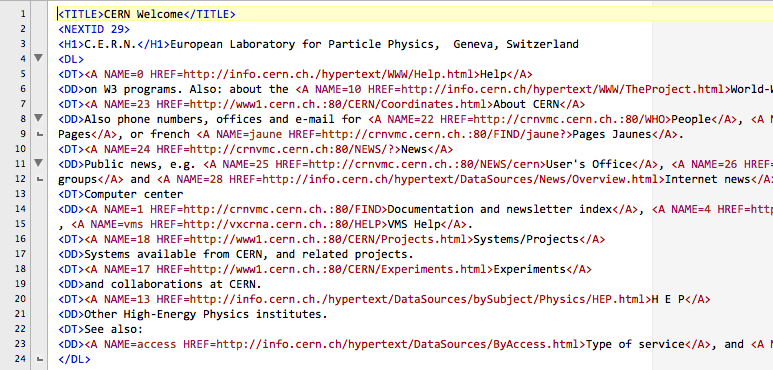 More information to follow when we have it. In the meantime - thank you Peter!
Dan Noyes on